Latin Name for Cockroaches
How Do Cockroaches Look Like?
Cockroaches typically measure over 50 mm (2 inches) in length, with tropical species tending to be larger than those found in other climates. Cockroaches have six legs, two antennae and some have wings. However, most winged cockroaches are not particularly adept at flying.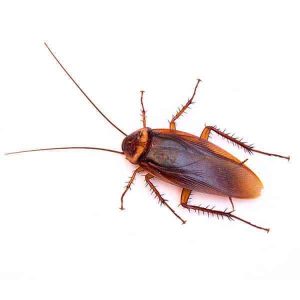 How Do We Get Rid of Cockroaches?
Your Greencare technician is trained to help manage and control cockroach infestations. Since every home or workplace is different, your Greencare technician will design a tailored program for your unique situation.
Keeping roaches out of your home or building is an ongoing process, not a one-time treatment. Greencare's pest control in Singapore includes a comprehensive program that not only eliminates current roaches but also prevents future infestations.
Your Greencare technician can provide the right solution to keep roaches in their place…out of your home or workplace.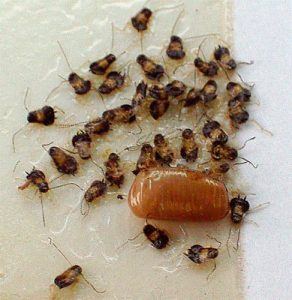 Did You Know
Cockroaches can be carriers of various diseases because they are often found near waste matter or in the kitchen, where there is food.
Frequently Asked Questions About Cockroaches
How Did I Get Cockroaches?
People often blame a cockroach problem on poor housekeeping. While a clean home is important to keep cockroaches out, these pests may get into a home due to other reasons. Cockroaches can hitch a ride on infested items brought inside, get indoors via cracks and gaps in the home's exterior, enter through drains or sewer pipes and some can fly inside when attracted to lights.
How Serious Are Cockroaches?
While cockroaches are one of the most common pest problems, they are also one of the most stubborn. Infestations are hard to get rid of because these insects hide in a host of areas, breed very quickly, and may develop resistance to pesticides.
Cockroaches often taint food with E. coli and Salmonella bacteria, so it is not safe to ignore these pests. Exposure to cockroach feces and dead roaches over time can also trigger allergies and asthma.
How Long Does It Take to Get Rid of Cockroaches?
How long it takes to rid your home of a cockroach infestation depends largely upon species and size of infestation. Many over-the-counter treatment products often prove ineffective against a cockroach infestation. These pests are extremely adaptable and may even be resistant to some home extermination methods.
How Do Cockroaches Reproduce?
Cockroaches undergo egg and nymphal stages before becoming adults. Eggs produced by female cockroaches are enclosed in resilient egg cases known as oothecae. The oothecae of cockroach species contain a range of nymph numbers which is dependent on species. The time it takes for eggs to hatch into nymphs varies between species as well and depends upon environmental conditions.
Egg
Female cockroaches produce egg cases, known as oothecae. Oothecae contain many eggs and are enveloped by a protein substance that gradually hardens into a strong, protective casing. Some cockroach species drop the egg case, while other species carry it until the eggs are ready to hatch.
Nymph
Cockroach eggs hatch because of the combined pressure of the hatchlings within. Upon emerging from the egg case, or ootheca, this immature form of cockroach is known as a nymph or baby cockroach. Nymphs are bright white in color initially. They enlarge through the intake of air and will harden and darken within hours.
Cockroach nymphs are grayish-brown in color and darken with each progressive molt. The nymphal development to adult ranges in length from months to over a year. Cockroach nymphs are similar to their adult counterparts. Cockroach nymphs undergo a series of molts. They emerge as full adults from their final molt.
Adult
Once the nymph stage is complete, the adult cockroach comes on the scene. Adults of many species can be distinguished from nymphs by their larger size and the presence of wings. However, a few species of cockroach, like the Madagascar hissing cockroach, lack wings even as adults.
Eggs
A female ant that successfully mates with a male ant will become a queen ant that lays eggs. Fertile queens select a sheltered place to begin a nest (colony) and begin laying eggs. Ant eggs are very small – only about a half of a millimeter in diameter. The eggs are also oval, white and transparent.
Larvae
After about 1-2 weeks in the egg stage, a grub-like, legless ant larvae hatches. This stage has a voracious appetite, and the adult ants spend much of their time feeding the larvae with food and liquids they digest and regurgitate.
Pupae
After the larvae molts and shed their skin, they change into the pupal stage. Pupae appear somewhat like adults except their legs and antennae are folded and pressed against the pupal body. Initially, ant pupae are usually white, but slowly become darker in color as they age. Depending upon the ant species, pupae may be housed in a protective cocoon.
Adult
Once the pupal stage is complete, the adult ant comes on the scene. At the time of emergence, the adult ant is fully grown, but darkens in color as it ages. Adult ants are one of three different colony castes; queens, workers or males. Queens are fertile females that lay all the eggs in a colony. Workers are females that do not reproduce, but do gather food; feed the larvae; and maintain and clean the nest. Workers are wingless, and it is the worker stage that is seen foraging around for food or defending the colony from intruders. The male ants are winged, but their only job is to mate with the queens during the swarming process.
How Do We Control Cockroaches?
Cockroaches can wreak havoc on your home. To win the war in cockroach pest control, here's what you should know:
Entry: Cockroaches can enter your home in many different ways, from the outside through cracks and crevices, vents, sewer, and drain pipes. We even bring them in on products like grocery bags, boxes, purses, and on our person!
Ideal Environment: Your home is an ideal breeding ground for certain pest species of cockroaches. With plenty of food, warmth, water, and nesting sites, they can remain active all year round.
Reproduction: Cockroaches reproduce quickly. For every one you see there can be many, many more hiding and multiplying behind your walls.
Evasiveness: Because cockroaches typically are nocturnal, if you've seen one, you probably haven't seen them all. The few cockroaches you see by day could mean they were likely forced out by overcrowding; a possible sign of severe infestation.
Allergies/Asthma: The debris created by cast-off cockroach skins, dead bodies, and droppings can aggravate allergies, especially in children and sensitive individuals.
Do it yourself ineffectiveness: Cockroaches are better at hiding than you are at finding them, and their eggs are naturally protected from many over-the-counter insecticides. Without special equipment, materials, and know-how, cockroach control can be a losing battle.